It's Diwali celebrations time and you are probably comatose from all the gluttony or you are jumping around like a rabbit from the sugar rush! Don't worry, you are not alone. It appears Indians worldwide share your enthusiasm for celebrating Diwali come hell or high water. Jodi Logik Minions went around collecting photographs of Diwali celebrations from unexpected corners of the world.
Indian army's Diwali celebrations in Alaska
Soldiers from U.S. Army Alaska were given that experience when they were invited to celebrate the Diwali festival with soldiers of the Indian army at the Wilderness Inn dining facility on Joint Base Elmendorf-Richardson, Alaska. This was way back in 2010.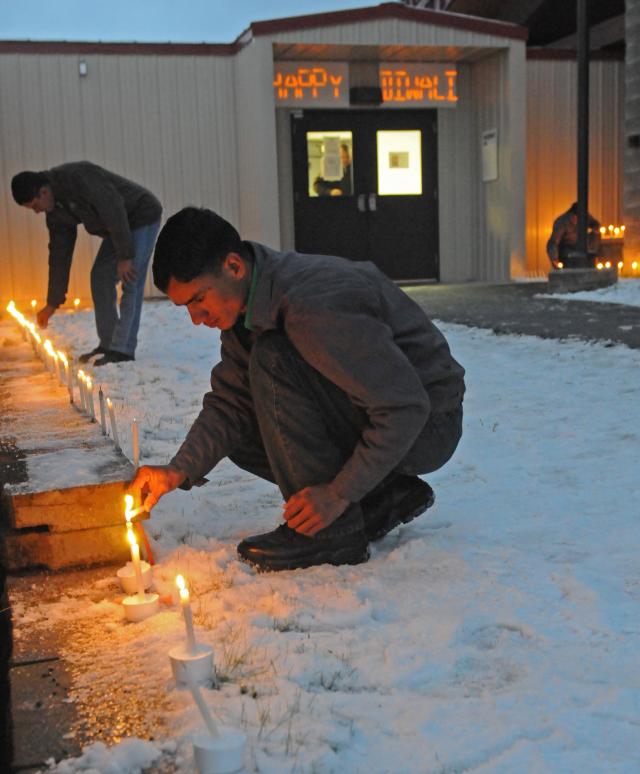 Diwali celebrations organized by Indian students in Fairbanks
Let's stay in Alaska (this blog post is getting cold already). The Namaste India Club at the University of Fairbanks organises Diwali celebrations in Fairbanks, Alaska every
year. Here is a shot of students momentarily forgetting the fact that they are in Alaska.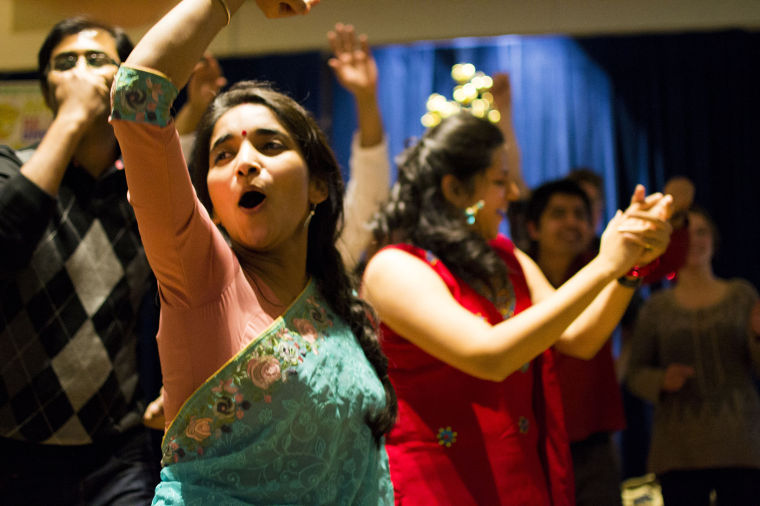 Diwali celebrations with Indian Jawans in the Siachen
Prime Minister Modi celebrated last year's Diwali at Siachen along with the Indian Army soldiers deployed there. Certainly a great gesture worth repeating.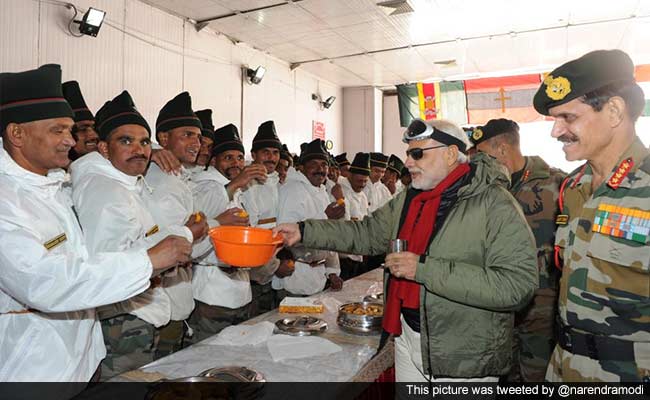 Diwali in Antartica!
In the book "Breaking the Ice in Antartica", Major General Satya S. Sharma documents his experience of spending the Diwali in Alaska during the first ever Indian wintering in Antartica in 1984. Here is an extract from the book. "On October 24th, we celebrated Diwali; the festival of lights and sweets. With whatever powdered milk and other items we had, we had prepared nice festival food and shared it all at the table. Everybody was delighted to celebrate the great festival in Antartica.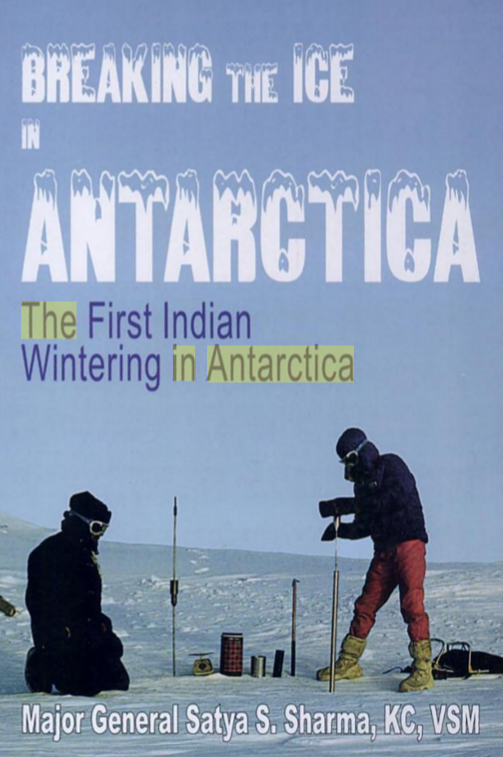 Diwali Celebration in the West Indies
Enough of Diwali in cold places. Let's go to some place with nice beaches and sunshine maaan.
Remember Ramneresh Sarwan, the cricket player from West Indies? Well, this is his home in Guyana on the eve of Diwali.Spectacular shot indeed 🙂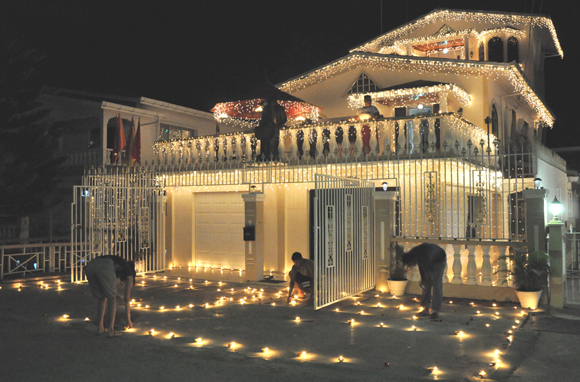 India – Bangladesh Border
While we are celebrating Diwali in the secure confines of our homes and with our family and friends, let's not forget the BSF Jawans guarding our borders. This is a photograph of a BSF Jawan celebrating Diwali in his bunker in the Bangladesh border.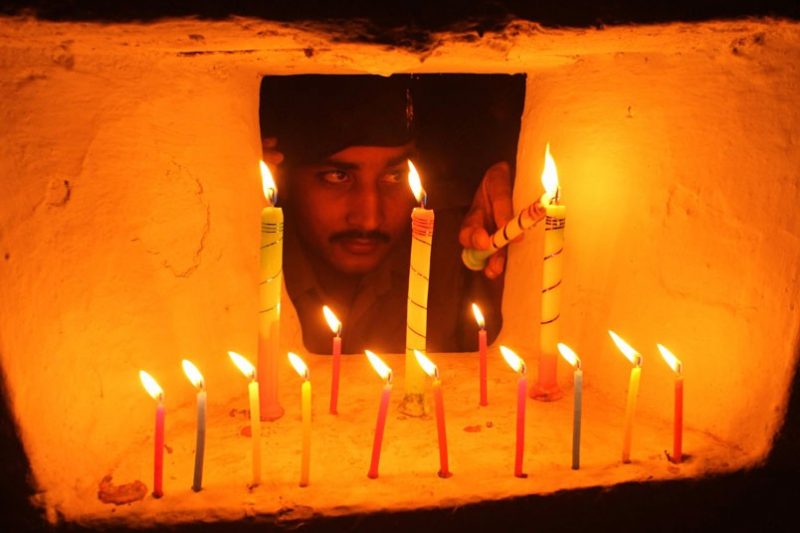 Abandoned widows celebrating Diwali in Varanasi
This is sad and redeeming. Abandoned widows in Varanasi have been shunned by the society and were forbidden to celebrate anything. A local organization decided to change that and here is a photo of the women celebrating Diwali after a long time. You can see how happy they are!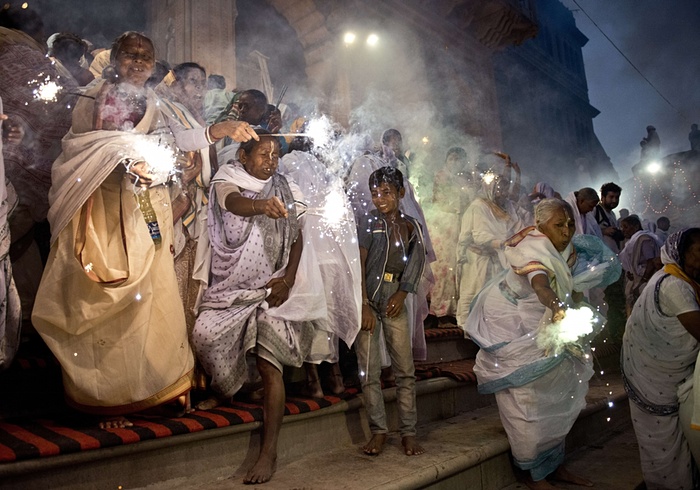 Diwali celebrations in London
This one looks like a confrontation between the famous London Bobby and a goofy Indian Grandpa. Frankly, your interpretation is as good as ours 🙂 Did we say sunshine?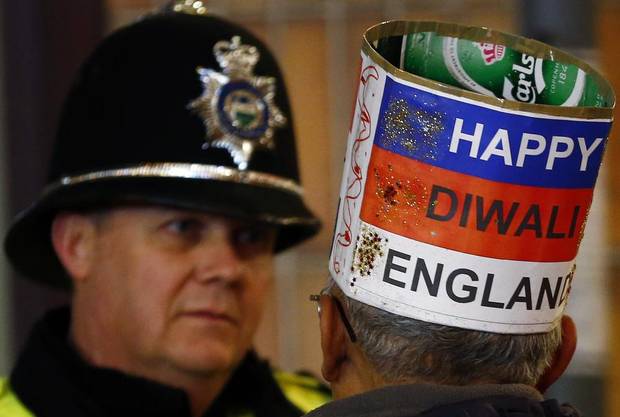 Diwali celebrations in Pakistan
Yes, Pakistan also has Hindus. Unfortunately, this citadel of Islam is hell-bent on driving away religious minorities out of their country. Here is a photo of a bunch of Pakistani Hindu's celebrating Diwali.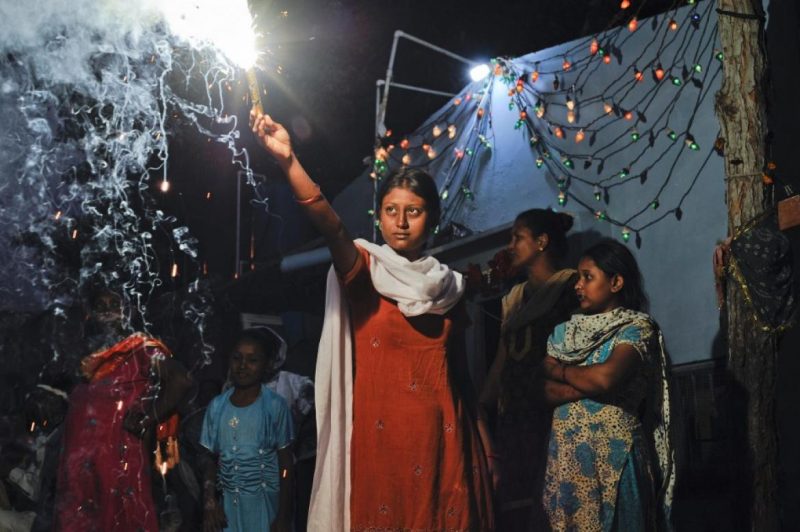 No matter where you are, the spirit of Diwali is infectious. Happy Deepavali or Diwali to you from all of us here at Jodi Logik!
Other cheerful posts you will love to read