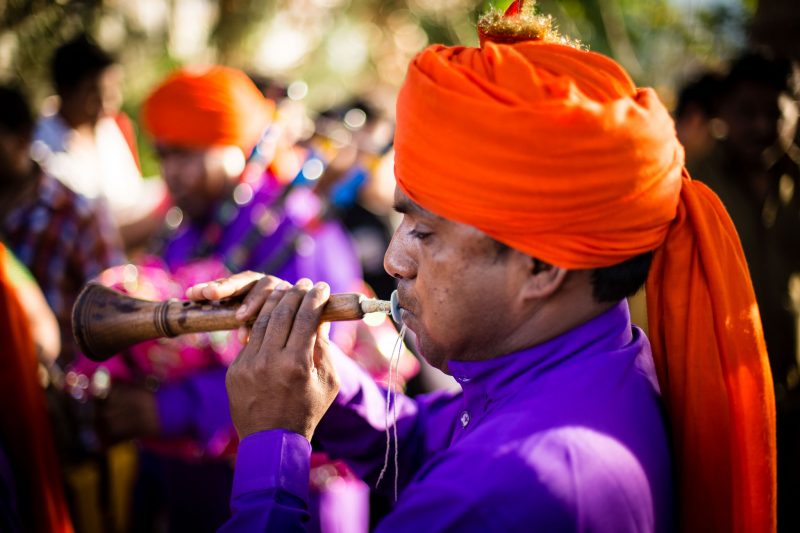 All good things begin with a Shehnai
If there is one musical instrument that defines North Indian wedding music, it is the Shehnai. The unique notes of a Shehnai are considered to ring-in auspicious events such as a wedding, engagement or even occasions such as festivals and temples events!
For the uninitiated, the Shehnai is a double reed, woodwind musical instrument. It produces a unique note that we have come to automatically associate with sanctity and good beginnings. The Shehnai is an integral part of North Indian wedding music as it has a calming and soothing note that sets the perfect atmosphere for a solemn event like a wedding. Shehnai is considered to be "managal vadyas" (translates to auspicious musical instruments) along with Nadaswaram which is popular in south India.
Wondering how a Shehnai is made? Check out this video.
The predominant theory about the origin of Shehnai is that it is of Persian origin (In Persian, "Sah" means "King" and "Nai" means "Wind Instrument") and that the instrument may have found it's way to India from Persia by the Mughals.
There is yet another story about the origin of Shehnai. It is thought that the Shehnai evolved from Pungi, a musical instrument used for snake charming. Apparently, the Shah banned Pungi from his court because of the shrill sound it made. It is said that a Barber modified the instrument to create the Shehnai – the instrument played at the Shah's court made by a Nai (barber).
According to The Hindu, "The shehnai was originally a folk instrument — some say that it formed part of military ensembles — but musicians with royal patronage developed it in the context of Hindustani music (and an integral part of North Indian wedding music as well)."
Ustaad Bismillah Khan – The doyen of Shehnai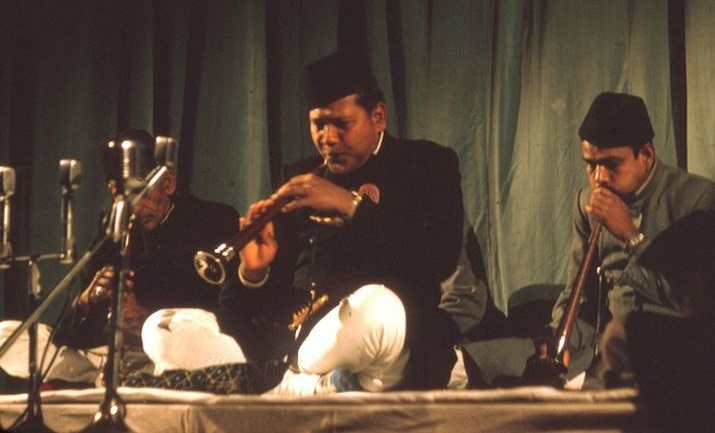 Ustaad Bismillah Khan is probably the only name that comes to your mind when you speak about Shehnai. He has singlehandedly elevated the art of playing the Shenai way beyond the confines of North Indian wedding music and established it as a Hindustani musical instrument in the same league as the Sitar.
Here are some interesting tidbits about the Ustaad from the book Indian Music Masters of Our Times by Pradeep Thakur.

Bismillah Khan was a living example of Hindu-Muslim unity in India. He was born as a Shia Muslim but was also a devotee of Goddess Saraswati and regularly performed at Hindu temples.
Although Bismillah Khan was an international rock star, he remained a man of simple tastes who often spoke of his "dal-chawal" and the cycle-rickshaw, his constant mode of transport.
The maestro advocated introducing music in schools. "If music were to be incorporated into the daily curriculum of little children, I can assure you we would be evolving better human beings. I am sure you cannot tell me once example where music has been the cause of clash between man and man."
The Ustaad has received numerous awards and recognition for his stellar contribution to Hindustani music and the art of playing Shehnai. Here are a few notable feathers in his cap – He was invited by Pandit Nehru to play Shehnai on 15th August 1947 at the Red Fort; he was awarded the Padma Shri in 1961, Padma Bhushan in 1968, Padma Vibhushan in 1980; Bharat Ratna in 2001.

In December 2016, four silver shehnais and a silver-plated wooden shehnai belonging to Ustaad Bismillah Khan
were stolen
from his son's home. Guess who the culprits were? It was none other than the grandson of the Ustaad and a couple of other men! Luckily, two of the five Shehnais were covered intact by the Varanasi police and a kilogramme of silver extracted from the other three shehnais was also recovered.

Shehnai in popular culture
Shehnai has become an integral component of popular culture in India. Be it north Indian wedding music, classical Hindustani, Bollywood music, pop music and even art! Here are a few examples.
Check out the wonderful composition by AR Rehman in the Bollywood movie Rockstar This is an exquisite mashup of Shehnai and Guitar!
Coke Studio @ MTV is a live studio-recorded performance by various artists. Check out this wonderful composition by Amit Trivedi that that incorporates Shehnai masterfully.
Even social media posts announcing online contests start off with a Shehnai! Here is one created for BIBA by Vaishali Bawa.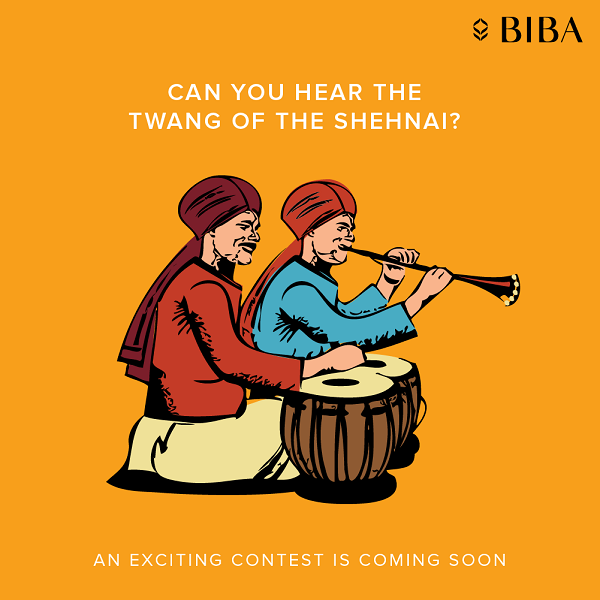 Need more proof that the Shehnai is synonymous with North Indian wedding music? Most wedding invitation card designs in North India will feature a Shehnai.
North Indian Wedding Music Playlist For Shehnai
We lined up a must-have list of Indian wedding songs list for your big fat North Indian wedding. These are not Bollywood wedding songs, just elegant, melodious Shehnai tunes from the master himself that you can use for Sagai, Sangeet, Baraat, Kanyadaan, and Vidai.
Youtube Playlist
SoundCloud Playlist
Just in case you have a lower bandwidth, here is the Ustaad's playlist from SoundCloud just in case you have a lower bandwidth.
Looking ahead
Subsequent to Ustaad Bismillah Khan's death in 2006, other artists have continued to carry forward the glorious tradition of playing Shahnai. Ustad Ali Ahmed Hussain Khan is considered to be another maestro who plays the Shehnai at the same league as that of the Ustaad Bismillah Khan. Pandit Daya Shankar and Pandit Rajendra Prasanna are also considered to be great Shehnai artists.
As we have seen with the traditional Indian wedding bands, there has been a steady erosion in the interest people have in retaining traditional or old school cultural elements when it comes to wedding music. People are gravitating away from using Shehnai musicians and instead prefer to use DJs at their weddings!
All said and done, the Shehnai has established itself as the heart of North Indian wedding music. No matter what the fad is in this day and age, we believe the melodious tune of Shenai will resonate at every North Indian wedding for years to come.
---
Read this next