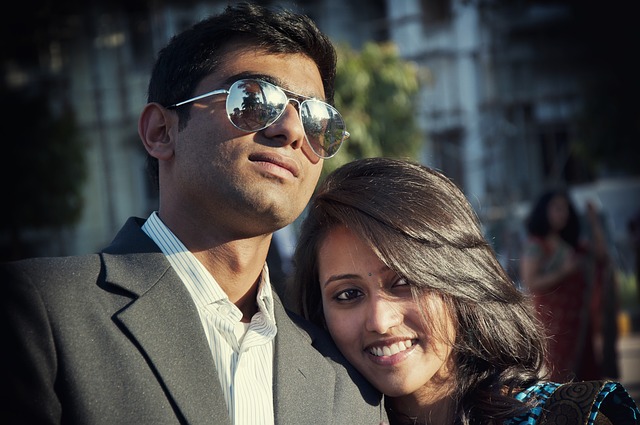 Dating sites in India are booming yet…
Dating sites in India, just like other western influences, is fast catching up in India. 'Online dating' was something quite unheard of even a few years back. But today, it has become the 'in' thing. With everything going 'online' and 'mobile' nowadays, how could something like dating be left behind?
The young, tech-savvy men and women of India have easy access to smartphones, netbooks, and other such easy-to-carry gadgets and they are always 'connected' and looking to try new things through trendy apps. Dating sites in India are capitalising on this trend and are booming!
Top 5 reasons why India is hooked to online dating

Here are five reasons that explain the phenomenal growth of dating sites in India.
1.Changing culture
The most significant reason for the burgeoning growth of online dating sites in India is the changing cultural mindset. A nation that took great pride in its traditional roots is suddenly witnessing a shift in its moral values and is becoming highly open to the concept of online dating. Needless to say, westernisation has played a crucial role in the acceptance as well the popularisation of digital dating in India.
2. Skyrocketing connectivity
The growing popularity of dating websites can be attributed to increased technological advancement, mobile penetration, and digital communication in recent years.
The exponential rise in the use of smartphones and increased exposure to the Internet has resulted in the youth connecting over networking sites and dating platforms.
The number of Internet users in India had climbed to 354 million as of June 2015. Also, the number of smartphones in India is expected to rise to over 650 million in the next four years.
3. International dating companies are eyeing India
The entry of international dating giants like Tinder in the Indian dating market mirrors the country's growing acceptance of online dating. International online dating players like Zoosk, OKCupid, Hinge, POF, and eHarmony are also expected to enter the Indian market in the near future as the dating market hots up in India.
4. There are plenty of local online dating products
Recently, new Indian entrants like Truly Madly, Woo, Cogxio (out of business), Vee, and dateiiTians have forayed into this fast-growing market further adding on to soaring popularity levels of the online dating sites in India.
5. Investors are betting on dating companies
Global investors are backing Indian online dating companies and mobile dating apps. Truly Madly has raised 5.6 $ million from the investing group Helion Venture Partners and Kae Capital. Woo has received backing from Matrix Partners and Omidyar Network.
Challenges women face when using dating sites India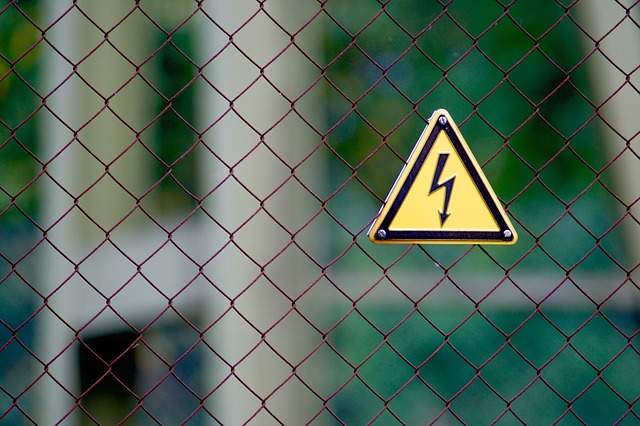 Though online dating is becoming a popular concept in India, women still have to face many challenges as they dabble in online dating. Here are some of them.
1. Do you really know who you might be meeting?
Manipulation of personal data on online dating platforms is one of the biggest concerns for women. There is no guarantee that a man with whom a woman is interacting has shared genuine information pertaining to his identity.
There is no dearth of unscrupulous men running scams on dating websites. These men interact with women and once they have gained a sufficient level of trust, they demand money or start blackmailing using photos, or videos. Still, others might divulge the woman's personal details to undesirable people!
Indian women, despite all the waves of modern change, still retain a mindset that is culturally very much 'Indian'. Blackmailing traps such as these tend to be a nightmarish experience for most women due to the fact that their family and even law enforcement tend to look down upon women who have been wronged!
2. Beware of stalkers and 'players'
Stalkers, spammers and verbal abuses abound on dating sites. Real life stalking is also a possibility and many women have had to face unsavoury incidents of stalkers turning up on their doorstep.
A large number of men who sign up on online dating sites in India are not looking for a serious relationship. They are just looking for sexual partners. In this context, it is worthwhile to contemplate what Mauli Singh (35 years old), a divorcee from Mumbai says: "When I say I want marriage, most men disappear."
There is a lot of offensive sexual content ranging from nude pictures to perverse videos doing the rounds on such sites. This is a serious turn off for the culturally rooted Indian woman who is on the lookout for a clean dating site.
3. You can always sign up but you can never leave!
After having explored the world of online dating for a while, if a woman wishes to exit, she may find that parting ways are pretty difficult. The removal of her account from the dating website doesn't guarantee that her profile will be disabled. This might seem like a vicious trap to the lady and can cause her a lot of unnecessary frustration.
Raashi Kapoor (24 years) says: "I thought I took my profile off all the apps. But my friends still come across my profile and photographs. I still don't know what to do."
4. No means yes?
Men in India still have problems taking rejection in their stride. There are countless cases of acid attacks, kidnappings, and other forms of harassment that goes beyond stalking. Bollywood also has driven home the point that if you try hard, every woman that says "no" will end up saying "yes"!


Click here to explore dating spots in Chennai.

Features in Indian dating sites that appeal to women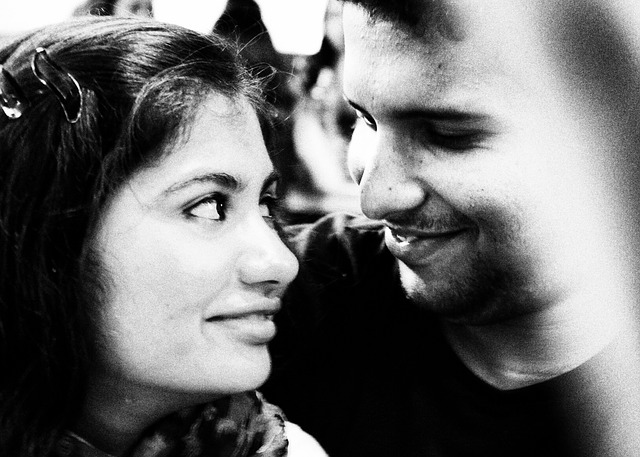 In spite of all the challenges that women face in the online dating world, there is a lot to look forward to. Dating sites are attempting to offer features that will appeal to the Indian women's unique cultural background and expectations. Here are a few examples of features in dating sites that appeal to women.
1. Curated dating experiences
Dating sites like Foot Loose No More and Floh offer women an opportunity to meet a curated set of people in the real world. These dating sites bring together couples at curated events so that the awkwardness quotient is less. For most Indian women, the issue of secrecy and of "parents not finding out" is important. These events offer a chance of interaction without the fear of getting discovered!
2. Stringent moderation checks and filters
Many Indian dating sites come with very strict moderation checks that keep filth, abuse, and spam away and thereby offering women a safe dating experience. For instance, Quackquack, a dating site launched in 2011, guarantees that all its site is free of fake profiles.
Footloose No More employs a special rule to filter out casual daters. The rule is simple; any member who misses 3 footloose events in a row will have his membership revoked thus weeding out men who are not looking out for a serious, committed relationship.
3. Countless options to pick from
Online dating gives women the chance of meeting a large number of single men; many of whom they would not have interacted with in real life. In a way, online dating broadens the chances of meeting potential mates so that a better selection can be made. Interestingly, dating sites in India report that a majority of their members are male. For example, Trulymadly reports that about 30% of its users are women. This automatically means that women have a larger number of dating options when they join these sites.
4. No obligation
Online dating is mostly obligation free; people who meet or chat through such sites can stop seeing each other and usually, there are no questions or obligations attached to dating. This is a far cry from arranged marriages where there is a pressure to agree with the family! Dating sites are capitalising on the growing clamour for independence and freedom when it comes to choosing a soulmate.
5. Tailored search features
Many online dating sites in India offer a vast range of tailored search options for users. For instance, sites like Metrodate and Mingle2 allows its members to set up preferences on the basis of gender, geographical location, age etc. and receive profiles that match their preferences.
6. Psychoanalytic profile matching facilitated
Several online dating sites match profiles based on psychoanalytic algorithms that are constructed by a team of psychiatrists and social researchers. The end result is a selection of matched profiles which have a higher chance of being liked by the other party than a random search result. Tulymadly claims to do just that.
If you are a woman, read this before you sign up for online dating in India
Here are some things which can help make the online dating experience safer and more effective for you:
1. You must prepare a list of criteria that you are looking out for in terms of online partners. Interact only with people who conform to those parameters.
2. Select the online dating site carefully based on your requirements. Are you looking for a serious relationship or do you just want to hook up?
3. Do not presume that online dating sites will tell you everything you want to know about the person you are meeting. This is not arranged marriage, and even with arranged marriages, you may not really 'know' the person you are meeting.
4. Matching algorithms are not necessarily 100% accurate.
5. Trust your instincts and withdraw if the person seems weird or seems to be lying.
Mixed feelings about dating sites in India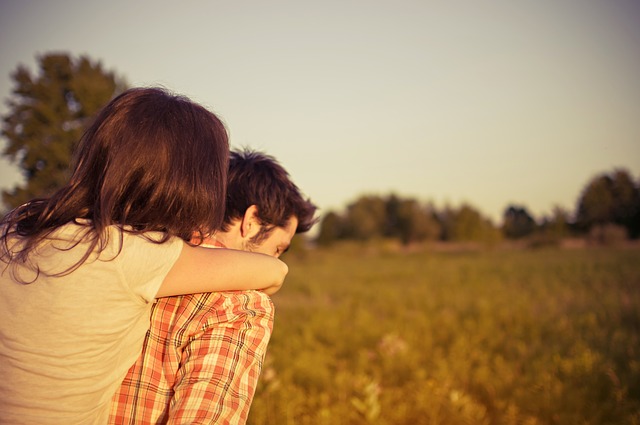 Online dating is fun!
The younger generation is amused with the idea of getting to know an individual they have never met before. In their opinion, the best part about online dating is that it gives you the liberty to be yourself since the person you are interacting with is an absolute stranger.
In this context, it is worthwhile to quote what Gaurav Gautam, a 27-years old PR Professional says:
"I think the concept is really good. It has not only bridged the gaps between potential couples but also provided a medium through which two strangers could get in touch and share their emotions."
Online dating helps find true love!

Online dating has proved instrumental in uniting many hearts. Rani Kapur, a 25-year-old New York-based woman found her soul mate Khalil Ahmed through an online dating platform and this is what she has to say:
"This is actually my first serious relationship, and we're at almost a year now. Things are great; I'm so happy. The one thing that is a bit of a problem is, funnily enough, although we're both Indian, he's Muslim, and my background is Sikh."
Horrible experiences
Here is an interesting comment from a 24-year-old Mumbai-based woman, "I really do not have much time to socialise after a hectic day at work. So these apps are a good way to find like-minded people. However, after a couple of "horrible" experiences, I uninstalled these apps."
Online dating lacks charm!

There are many people who feel that online dating somehow lacks the charm of meeting someone in person. They feel that there are hundreds of fake profiles on dating sites in India, which dilute the essence of dating. Many others feel that the body language and gestures tell you more about a person when you meet them time and again in real life as compared to an algorithm.
Most Indians still feel that it is better to connect with a person in real, especially if the aim is as serious as choosing a "life partner".
Here is a classic example of how the clash between short-term trysts and long-term relationships can result in wasted efforts even when using dating sites.
"So I liked this guy. He was very good looking with a gym-toned body. He had also liked my profile so we were matched. We communicated over WhatsApp, finding out things about each other and then he suggested we meet. For the next few days, I was on cloud nine. I had this massive crush on him, but I called it off because I was not looking for one-night stands."
Whether you use a dating site or not, it's hard work to find the right someone and then to keep the relationship going!
Here is an interesting viewpoint: "I remember the first time I ever saw my first boyfriend: playing rhythm guitar on Metallica's "Am I Evil" in his band, wearing a Nirvana shirt and black Chuck Taylors, head of longish blonde hair in headbanger's stance, and I just knew. It made for a great "how we met" story for the seven years we were together … even if it didn't last forever."
You will love this post