Indians are embracing long-distance marriage!
These days, the idea of a Long-distance marriage seems to be quite common in India.
However, you will be hard pressed to find your grandparents or ancestors even imagine the idea of living separately after marriage. In the past, Indians were content living either in their place of birth of moving to the nearest town or city to make a livelihood.
In the last several decades, we have seen a huge migration of Indians not only to foreign lands but also to different parts of the country. With such large-scale migration happening, many couples are forced to embrace the idea of a long-distance marriage.
Long-distance marriage in the land of arranged marriages?
It seems strange that in a land where parents make sure you marry someone who is of "acceptable" height, weight, skin colour, and family background will willingly agree to a long-distance marriage!
There are plenty of reasons why Indians seem to get into a long-distance marriage irrespective of whether they went through a love marriage or an arranged marriage.
1. Economic Reasons: One of the largest contributors to the trend of arranged long-distance marriages is the economic condition of the woman's family. They end up marrying a blue collar worker who earns a living in the middle-east or in a different corner of India.
We find that women who are married to men working as labourers in the middle-east lead a lonely life in India as their husbands don't make enough money to allow them to bring their family to the country where they work.
Men who migrate from states like Bihar also face a similar situation as they end up leaving their families behind.
2. Career-Driven Couples: Some arranged marriages end up turning into long-distance marriages when the couple have lucrative careers that keep them away from home for extended periods of time.
We are now seeing couples embracing a long-distance relationship as international job opportunities are available for highly educated Indians.
The popularity of IT industry has contributed to the husband or the wife travelling to customer locations for extended periods of time resulting in long-distance marriages.
3. Lack of Social Network: Some NRI couples choose to embrace a long-distance marriage if the wife doesn't want to continue living in a different country that offers little or no social network.
In some cases, married couples embrace a long-distance marriage for the sake of better education for their children.
Lonely nights for India's women left behind…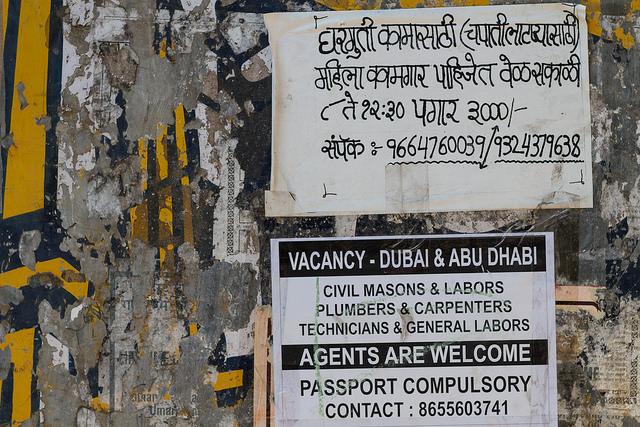 Via Adam Cohn / Flickr
A recent article published by Reuters focuses on the plight of women left behind in India as their husbands try to make ends meet by working as contract labourers in the Gulf. Here are some excerpts from the story that highlights the problems women face in long-distance marriages.
Bhagyam sits with a faded wedding album and talks about how much she misses her husband, who works as a welder in the Gulf.
Unaware of the recent problem of Indian migrant workers stranded in Saudi Arabia with no wages or food, she said the couple has a home loan to pay off, and she has to assume her husband is fine.
"They went in a group so they must be safe," the 36-year-old mother of two said slowly. "Even if things are bad there, he won't tell me. He'll just say everything is okay and give me details of the money transfer every month."
Like Bhagyam, in every other house in the fishing hamlet of Sadraskuppam near Kalpakkam town in Tamil Nadu, a wife waits anxiously for a call from the Gulf.
There are more than 100 "women left behind", as they are known here, living lonely lives in the small hamlet, among an estimated 1 million such wives in Tamil Nadu.
They are often depressed and always worried, found a February 2016 survey commissioned by the state government.
Nearly 70 percent of the women reported feeling anxiety, fear, and loneliness.
Sixty percent considered the additional responsibilities they must bear in the absence of their husbands – such as caring for elderly parents or sorting out financial matters – a big drawback of the migration.
The survey, which covered 20,000 households across 32 districts in the state, flagged health and children's education as the other main causes of concern.
Men have been migrating to work from Kalpakkam for years. The nuclear power industry operating in this coastal town does not give them jobs, neither do local builders, who prefer the cheaper migrant workforce from northern Indian states.
"We know that life is not always comfortable in the Gulf but we keep going back because we have no choice," said S. Prabhu, a returnee migrant already looking for another job abroad.
V. Kalaivani, 32, doesn't follow the news and knows nothing about the crisis hitting Indian workers in the Gulf.
"Over the many years my husband has travelled to Qatar and Saudi to work, I've got used to the idea," said the housewife with two daughters. "I guess we have been lucky so far."
Bhagyam and Kalaivani don't remember the names of the companies their husbands work for. They don't know who interviewed them or how they got to their destination. A copy of their husband's passport is somewhere in a cupboard, they think.
That is the biggest challenge, said J. Jeyanthi, coordinator of the non-profit Arunodaya Migrant Resource Centre.
"The women are clueless and that often causes anxiety. The families need the money but the women pay a heavy price because they are alone, restricted by unwritten norms which include avoiding social gatherings like weddings."
Even a small issue like who will drop the children at school if they miss the bus turns into a big deal when husbands are away, Kalaivani told the Thomson Reuters Foundation.
"Most of us have parents and in-laws living a few houses away but it's not the same," she said.
Many women say they do not sleep well at night.
"We wait for our husbands to call," said Bhagyam. The phone usually rings way past midnight, when the men have finished their overtime. "In the day we are busy with housework. But at night, the loneliness is unbearable," she said.
Three advantages of long-distance marriages!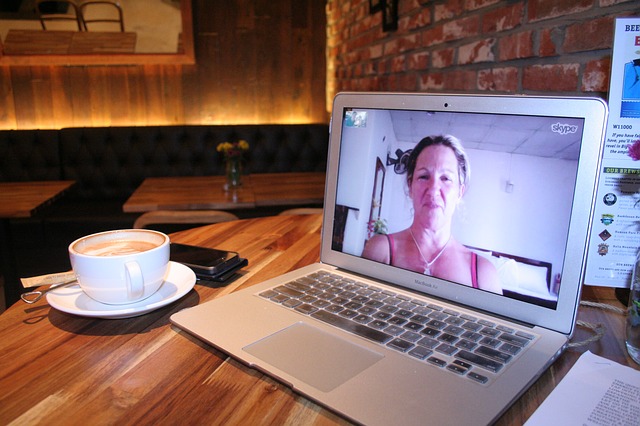 We are a thinking, feeling species, marriages for us are not just about propagating the species. It is also about companionship, support, and sharing the burden. Given the realities of the job market these days and the dogged pursuit of fulfilling careers, long-distance marriage has become inevitable.
From Quora to Times of India to Psychology Today everyone is talking about how to make it work. After all, distance doesn't matter when the connection is strong. Let us make finding the silver lining an imperative.
1. Long-distance marriage gives you the best of both the worlds
Even the most liberated and single by choice amongst the young feel a little frisson of worry when they see their closest friends pairing off. Married and living apart removes that undertone of anxiety, especially for the liberated yet preferring marriage amongst the young. Yet, you get to do everything you prized in your single days. Hanging out with your closest friends' day and night, pursuing social causes, working on environmental projects, etc.
There is always some angularity in every couple, he likes a neat house, she has a laissez-faire attitude to housework, she doesn't like heavy breakfast, he believes it is the most important and heaviest meal of the day, she wants IPL, he wants Game of Thrones.
Coupledom slowly devolves into a series of compromises. Well, when you live alone, you can do what you want, when you want. don't have to compromise at all! The short time you do finally see each other, it will be a pleasure to do what the other person likes.
2. Absence makes the heart grow fonder
Living apart uplifts the daily call, the Facebook shares, the WhatsApp messages into the plane of exquisite romance. However busy you are, the ping of WhatsApp will make you peek quickly at what your loved one has to share.
If you are living together you might think impatiently, why can't she wait until I am home, doesn't she realise how critical this task is? Loving apart erases the mundane from your love life.
You will not be caught up in the flurry of daily activities of cooking, cleaning packing, working, quickly sharing daily highlights, cooking, cleaning sleeping. You will have more time for quiet reflection. This is the time you will think of all the good things you partner has to offer with a bittersweet yearning.
3. Interesting, capable, individuals and a fabulous couple
A common problem, especially with women is the handing off of minor electrical repairs around their house to the spouses.
I used to do all the heavy lifting for my garden, manure procuring, choosing seasonal plants all by myself when I was single. Now, I water sometimes, control pests, weed and collect the harvest. That is it. I doubt if my body remembers what it feels like to haul 50 kg soil up two flight of stairs.
When you are single for all practical purposes the onus of handling everyday burdens, car break down, kitchen flooding, mild sickness, immediate family issues falls on each of you individually. Dealing singlehandedly with the day-to-day crisis is bound to make you stronger both in the domestic domain and in the outside world.
Dealing with a crisis on the in-law side, single-handedly will certainly earn you brownie points from both spouse and the in-laws. A case in point would be a woman dealing with her father-in-law's stroke while her hubby was abroad.
I think every partnership has the extrovert and the introvert, the diplomatic one and the firebrand.
The introvert gets even more introverted because they can expect their significant other to pick up the ball in every social setting. The firebrand can always expect the diplomatic better-half to soothe hurt feelings.
Living separately forces you out of such complacency, you are responsible for your own socialising and for hurting or soothing anyone in your circles. Life skills learnt this way will make you a stronger, well-rounded person.
You might be slowly developing the idea that long-distance marriage sounds better than what you have at the moment. Let me caution you.
Let me caution you.
Long distance marriage is more thorns than roses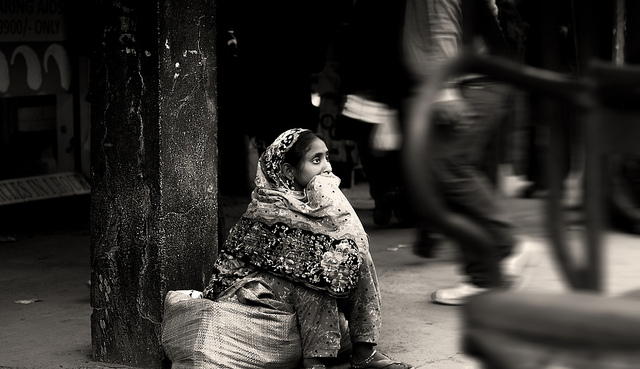 In theory, love can overcome anything, but in practice, it is frequently all about simply showing up.
As Jene Bennet says, a crucial benefit of being in a relationship is having someone who will hold you when you cry, provide you with a hot cup tea of tea when you have a cold, a compliment when you are all dressed up for an important meeting. If you cannot have these things and especially if you live alone, you start questioning the very benefits of being in a relationship.
1. Doubts can creep in
You may know each other at a deeper level, but you don't know the details of each other's days and nights. When you are coping with 18 straight hours of work, you may start wondering if your other half is painting the town red with friends. The thought will colour your online dealings with your other half, setting up a little friction. You might decide it is churlish to bring it up when you talk, but the effort the decision entails draws a veil between the two of you. If you were together you would scream, yell and then hug and apologise.
2. Lack of physical intimacy
One benefit of marriage is the assured physical relationship with your spouse. It generates a feeling of well-being and emotional closeness even if you are not the talk-about-feelings sort of person. Long distance marriage removes this completely from the equation. Some may seek the closeness elsewhere. The chances of a relationship recovering from such a breach of faith are very low.
3. Missing out on your spouse's emotional journey
People grow every day. The person you are today is certainly not the one you were yesterday. If you live apart, especially in different nations, your growth trajectory could diverge considerably. My cousin used to chant the Hanuman Chalisa to ensure he got his student visa. Now, 3 years in the US, he is agnostic.
Luckily his wife is with him and the change was gradual and acceptable. My aunt (his mother) is a little shocked. If the wife had been here and had been the religious kind, it would have been very hard for them to accept this chasm in matters of faith.
4. Unexpected perils of long-distance arranged marriages
Now that you are forewarned, should you even say yes to someone in an arranged marriage when the prospects of it being a long distance marriage are rather high? That is a very interesting question and the short and sweet answer to that is "it depends".
One end of the spectrum is, the groom or bride is working in the US and the future spouse is either working here or just about finishing education, like Amanda. A temporary long-distance marriage, with the bride or groom returning immediately and then arranging for a suitable visa for the spouse to join is the norm. This could be a lovely time in an arranged marriage. You get to date with parental consent, you dream of living in the new country with a new spouse unencumbered by obligations of getting to know long line if relatives at both ends.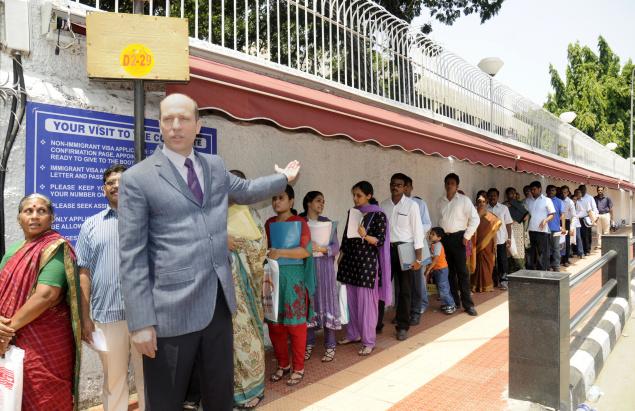 But the time apart could also be fraught with insecurity. Your spouse has an established life in a foreign land and you are breaking off every known contact and joining them on their turf. You may be upset over small things during your online conversations, but you cannot read each other's expressions and you are also not comfortable voicing your grievances.
There is also the added anxiety of not knowing if and when your visa will get through. This problem will recur periodically, he having a valid visa and you not having one or vice versa until either you get a permanent residency or return home.
Indians are better equipped to deal with a long-distance marriage
There are multiple reasons for ending up in a long-distance marriage. You may consciously decide to marry someone who is in the shipping industry or a transferable job, or will be travelling so much on business that it feels like a long distance marriage!
However, the emphasis on collective, as opposed to individualistic attitude towards life, provides a cushion for Indians getting into a long distance relationship.
Even mythologically, I think we handle separation fairly well, for us it really about the family, not just one individual. Urmila staying behind in Ayodhya pining for Lakshman for 14 years is no less commendable than Sita accompanying Rama on his exile.
In summary, there are challenges in a long-distance arranged marriages. You will have to look deep within yourself to understand what are your must-haves in a marriage. If you are willing to take up the challenge and you are a fairly strong person, go for it. Even if you aren't it is quite possible that at some point, some opportunity might enforce separation in your marriage. So take the time.
Take the time every day to examine where you are, how you feel about yourself, your spouse and your relationship. If at any time you feel alienated, it is time to be strong. Be strong enough to admit this is not working and sacrifice the benefits your long distance marriage is giving you and just get together.
As someone said, "Distance is not for the fearful, it is for the bold. It's for those who are willing to spend a lot of time alone in exchange for a little time with the one they love. It's for those knowing a good thing when they see it, even if they don't see it nearly enough…"
Read more thought-provoking blog posts