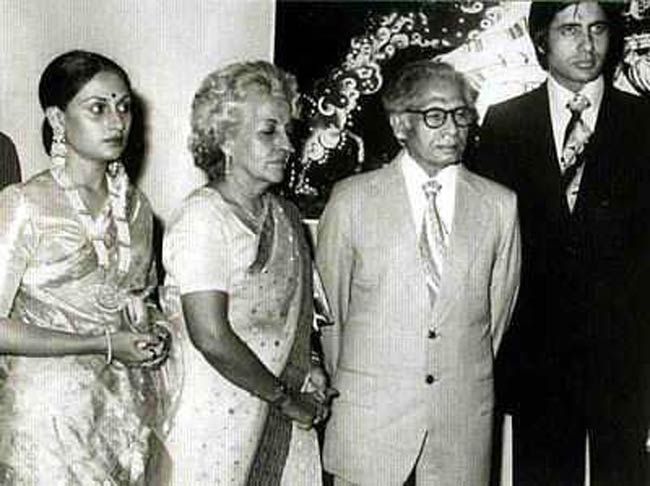 Love Marriage is still an exception in India
There very few epic stand-offs that rival that between Indian parents and love marriage! The broad understanding we all have (thanks to the constant diet of Bollywood movies) is that all Indian parents are controlling and love marriage is not in their vocabulary. The reasons proffered ranges from the importance of commitment and practicality to the fear of losing control over their wards.
Parents are opposed to love marriages because arranged marriages are the norm in our country and anyone trying to challenge this stranglehold of arranged marriage is considered to have gone "astray" from the family traditions.
In order to maintain peace with the Jodi-making generation (As opposed to the Jodi-seeking generation), we are going to turn the question on its head and ask why arranged marriages are so prevalent in our country?
Love marriage is not in India's DNA!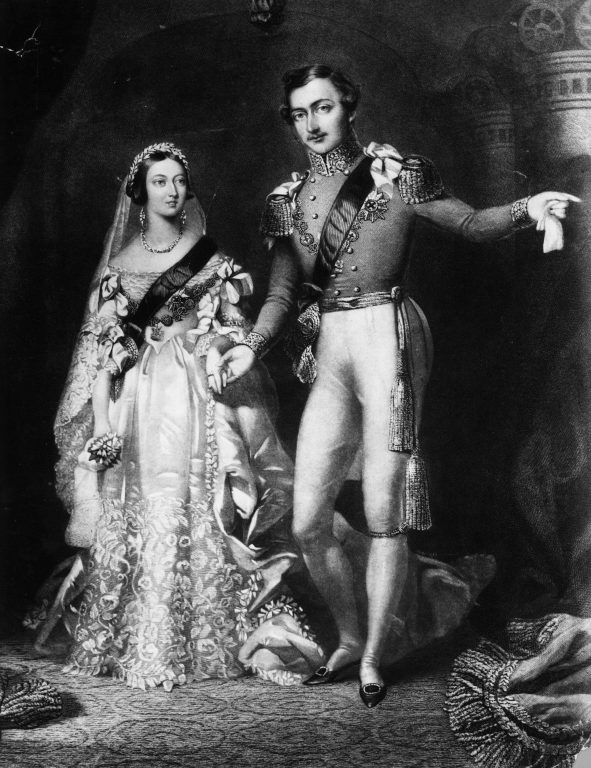 We are arguably the oldest culture still thriving, the societal norms set in the Indus Valley over 5000 years ago are still followed. If our epics are believed to be factual, then the rules of our society were set up 4 aeons ago. Older cultures like older people look upon change with suspicion.
Arranged marriages have been the norm the world over for a very long time. Love marriages have gained currency only since the famed marriage of Queen Victoria and Price Albert, about 200 years ago. We will get there at a more stately pace in the next 200 years with one caveat: If and only if love marriages prove to be more successful than arranged marriages.
We speak different languages, follow different but similar traditions and the flora, fauna varies enough across the country to earn the sobriquet "Indian Subcontinent".
Our food habits are varied! A single meal of Roti-Subji makes my staunch South Indian father positively ill while a dinner of rice and sambhar makes my Delhiite neighbour feel very heavy! I made a mango chutney in the Bengali style and my taste buds decided, adding Panch Phoran wrecks Mango Pachadi.
How do we ensure our tiny but, significant differences are propagated across generations? By insisting on marrying within our own groups, i.e., arranging marriages. It has helped preserve our Indianness despite multiple invasions since the time of Alexander and foreign rule since the time of Mohammad of Ghazni.
Life here makes a mash of what is tradition and what would come under religion. We let our holy books cover every aspect of life from what would be a good time of birth to elaborate rituals at the end of life. And we let traditions govern our religion. Even when we change the faith we follow, we carry our traditions along. Do churches in any other country have a Dwaja Stambham at the entrance? I doubt it.
How can this mishmash of tradition and religion not dictate marriages? And marriages can be subject to dictates only if they are arranged.
Love marriage is not part of our societal makeup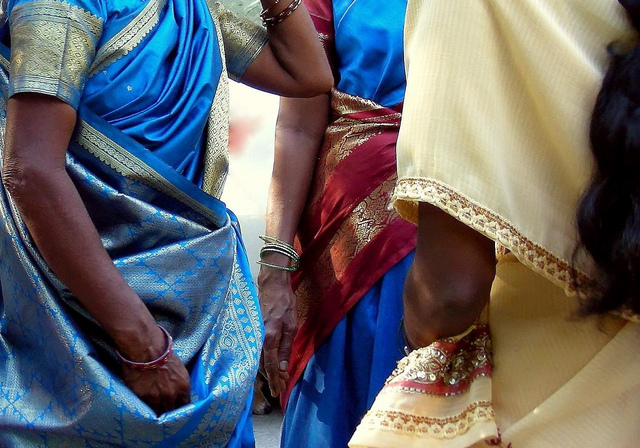 Weddings in India is a celebration of the collective, not individuals. Marriages take place between families. It is both a means of propagating the families forward and ensuring a sufficient number of retirement activities for the older generation: social activities like Weddings, Namakaran and yes, condolences double with every wedding!
More gossip, more people to share gossip and more people to gossip about. This social network has managed to subsume even Facebook, forcing the younger generation to mind their P's and Q's when posting online!
The only way to remain part of the collective is following the tenets of the collective. The primary tenet is marrying within one's culture.
There is also an economic angle to the preference for being a part of the collective by marrying within the community. The huge extended family is always willing to pitch in and help the members(s) in need, fiscally or otherwise.
The price one pays for this security is conformity. Conformity is assured and ensured by arranged marriages where the partner is carefully chosen to fit in the family.
Opposing love marriage is just responsible parenting!
We are the nation that gave the world Yoga. Yoga Sutra teaches us to take responsibility for our lives. "I am late because the bus broke down" is a no-no, "I am late because I didn't plan for bus breaking down" is the correct reason.
However, we have internalised and personalised this advice and introduced an element of selfishness into it! We keep our homes clean by throwing trash out onto the street, we work towards the economic and social prospect of our families disregarding the society at large.
This strain of responsibility certainly extends to children's happiness. How can the apple of the parent's eye handle the vagaries of love? Will the child have the sensibility to choose wisely or will the latest Bollywood heartthrob look-alike capture his/her heart?
Parents simply bypass the heartache of failed love by arranging marriages. They are simply taking responsibility for their children's future happiness.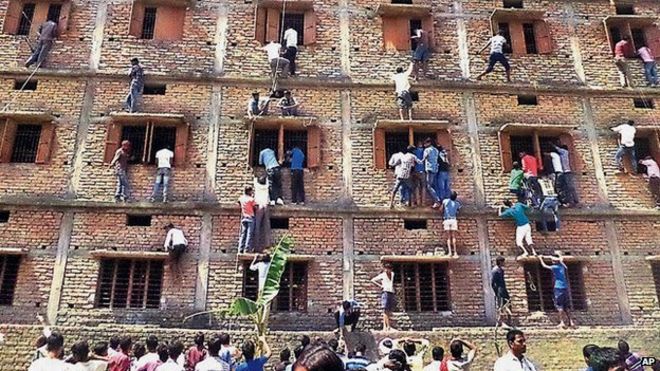 Parenthood is frequently a journey of diminishing expectations especially for Indian parents who are peculiarly involved in every aspect of their child growth and development.
Heard the term Helicopter Parenting, where the parents hover anxiously over their wards at every phase of their lives? Indian parents take it a step further, they are parenting quadcopters!
They track their children from birth until their own batteries run out. They are so invested in everything their children do, they become exceedingly anxious about their prospects as time goes on.
At 2 years the child seems to be a veritable genius. How can he/she not be the next Einstein or the next Bill Gates? At 12, they begin to wonder, will he/she even pass high school?
They decide the child does not have the capacity to decide on a career path and frequently pick the college and course for the child. They pour time, patience and money into ferrying the child to a dozen different classes to ensure the child makes it into the college.
Then starts the next round of worry. Can he/she ever hold down a job when remembering to close the lunch box before putting it in the bag is too much to do?
They just follow the downward intelligence arc to its logical conclusion and decide they cannot trust children to choose sensibly. They decide to arrange their lives by first arranging their marriage!
Love marriage and Mark Zuckerberg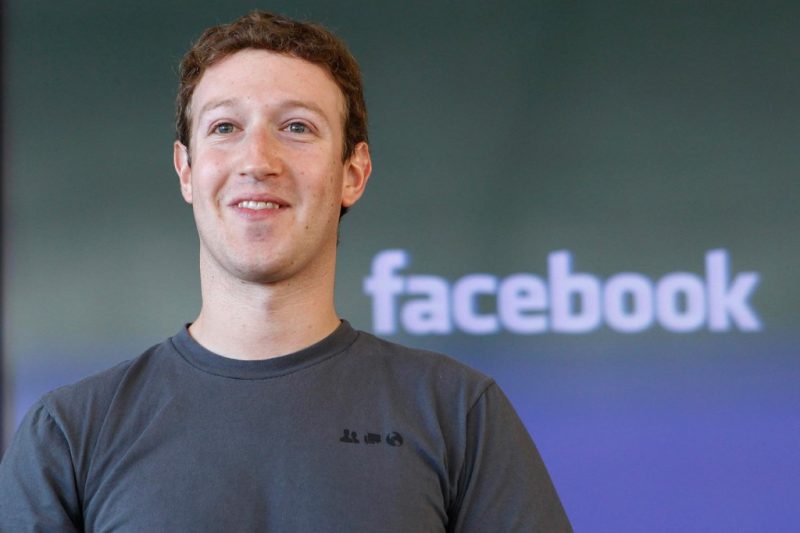 When Mark Zuckerberg is praised for not letting anyone else run his creation, Facebook, why aren't and shouldn't parents be praised for managing their children's love life?
Love marriage is similar to dating. The western world where dating is the norm has 40% out-of-wedlock childbirth. They have a well-defined sex-education from middle school years. In a country uncomfortable reading prescribed Sanskrit texts and English plays because of the reference to sex and a country with absolutely no sex education, can you imagine what will happen to our birthrate? We are already the most populous country in the world. Now imagine the stress on both the social fabric and social security of our beleaguered nation!
I have no clue if we were made in the image of God or not. But, children are certainly made in the image of their extended family – eyes like mom, height like dad, intelligence like grandpa etc. Basically, they are their creation and our contribution to a better planet. Then, it stands to reason, the extended family manages the direction of their children's lives.
What decides health and happiness better than the choice of spouse? Arranged marriages are the best way for parents to ensure their children are on the right path to happiness and prosperity.
Convincing your parents for love marriage – 5 Tips!
Having said all that, the bottom line is life is moving at Quark speeds these days. Between advanced science and humanities lesson, we learn to understand ourselves and our interests very quickly. Social Media like Facebook and Google+ quickly shrinks the world to a village. And if Hillary Clinton is right, and it takes a village to bring up a child, then, this village has a hand in your upbringing and values. The person you choose to spend the rest of your life is a denizen of this village but probably a lot different from what your parents expect.
So, how do you convince your parents to approve your love marriage? Here is a 5-step approach.

Pick someone they would approve of! They don't necessarily want a boy/girl whose great-great-grandfather was friends with your great-great-grandfather. They only want someone who can empathise with the journey your family took over the past few generations. Shouldn't that be a given in a significant other?

Prove it is more than puppy love. Remember Kamal in Manocharithra? He stays away from Saritha for a year to prove his seriousness. What would be the minimum length of time both the sets of parents would need to believe in the depth of your love?

Prove your maturity. You know all the minor irritations you create – leaving the sugar bowl open, not emptying out your pocket before dumping clothes in the laundry hamper, leaving late for work perpetually, not informing your whereabouts? Fix them. Pronto. This level of self-awareness and self-improvement shows you are maturing as a person.

Fight their fears. Parenthood is an exponentially decreasing curve of parents significance in child's life. Marriage quickly reduces the significance of your parents. Every extended family fears a love marriage would reduce the role of relatives in one's life at warp speed. Before even bringing up the issue of love marriage, first prove how important your family is to you. Spend time and energy shoring up their affections.

Win over each other's family. It requires a modicum of humility to pour energy into befriending someone who views you with distrust. Both as a couple and as an individual, it is worth it. They will remember this when you need company grocery shopping, assistance in the kitchen or help babysitting.
That's not all, we rounded up expert advice on convincing your parents for love marriage. Check it out here.
---
Can't handle love marriages? Finding a soulmate starts with a great marriage biodata.
Create your's for FREE at Jodi Logik.