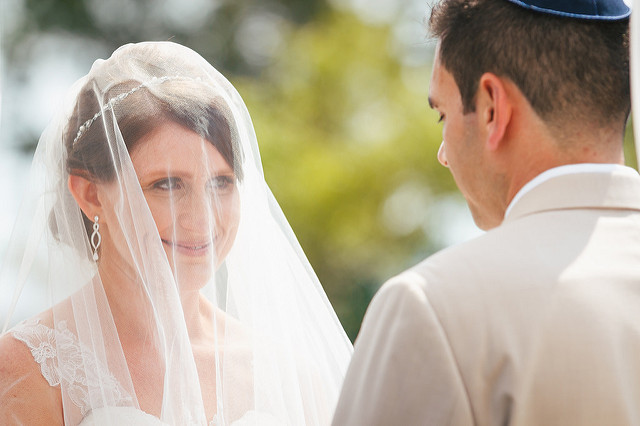 Arranged marriages – The debate continues!
Arranged marriages seem to be in a state of siege in India. At least that's the impression you will get when you talk to the young generation of urban Indians. Young Indians equate arranged marriages to something that happened to their parents or something that will never happen to them.
The rise of dating apps, the glorification of marriage for love or romance as defined by Bollywood movies, and the general tendency to ape western culture, will make a casual observer think that arranged marriages are on their way to becoming history very soon.
But wait, there is another side to this story!
While there aren't many credible studies on arranged marriages, surveys such as those conducted by NDTV IPSOS in 2012 and the Taj Wedding Barometer in 2013 concluded that about 75% of those surveyed still preferred arranged marriages.
That's not all, sites that facilitate arranged marriages continue to thrive. Other studies, such as the one conducted by the University of Maryland, have concluded that even though people now have a greater say in partner choice, arranged marriages continue to thrive in India.
While India moves to a phase where we will continue to see arranged marriages co-existing with marriages for love / casual dating, it would be interesting to look at arranged marriages from a western perspective.
The story of an orthodox Jewish woman in Europe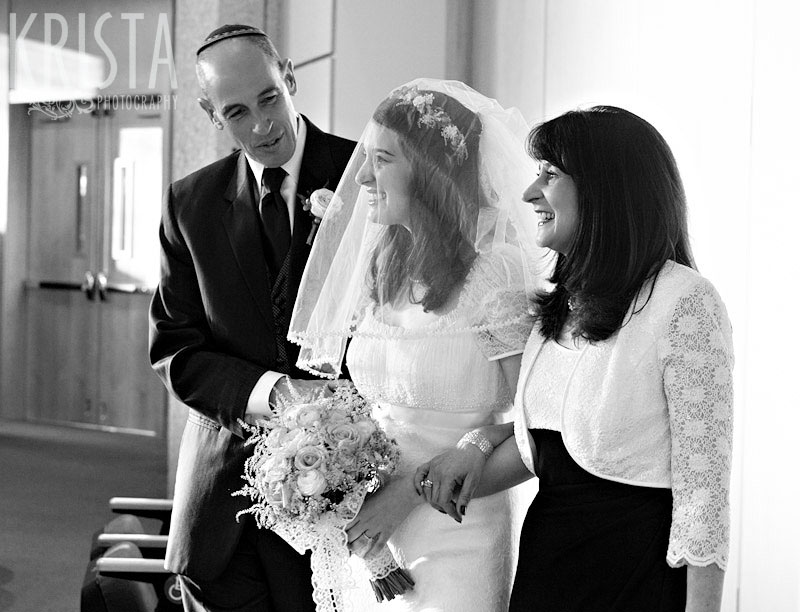 Western societies prefer love marriages and look at arranged marriages as a social evil. But, there are exceptions.
Rebecca Beck (pen name) is an orthodox Jewish woman who lives in Belgium. She runs a popular blog where she shares her thoughts on parenting and religion in the context of her orthodox Jewish background.
You may be surprised to learn that orthodox Jews believe in arranged marriages and Rebecca got married when she was just 19 years old!
She married someone that her parents found her and, just like her ancestors, she is happy she went down this path.
If you would like to learn more about how Rebecca's arranged marriage was fixed, you should read her personal story.
You can also check out the BBC documentary that provides a ringside view of how the Hasidic Jews go about arranging marriages.
So why should you care about Rebecca's arranged marriage story? We have all seen arranged marriages (in India). What can a westerner offer us?
First of all, Rebecca's arranged marriage story debunks the myth that arranged marriages are "primitive" or that all arranged marriages are "forced marriages".
Secondly, Indians also have a tendency to downplay the wisdom we have as an ancient culture. Hearing about the virtues of arranged marriages from someone far removed from our traditions and biases helps us appreciate the practice (if done properly).
Jodi Logik interviewed Rebecca and she shared with us some interesting life lessons from her arranged marriage.
Life lessons learned through arranged marriages
We have lined up three key insights Rebecca shared with us based on her personal journey. If your parents consider you to be ready for marriage and you are still wondering how you can say yes to a stranger, you will find Rebecca's experiences relevant.
#1 – Personal chemistry meets logic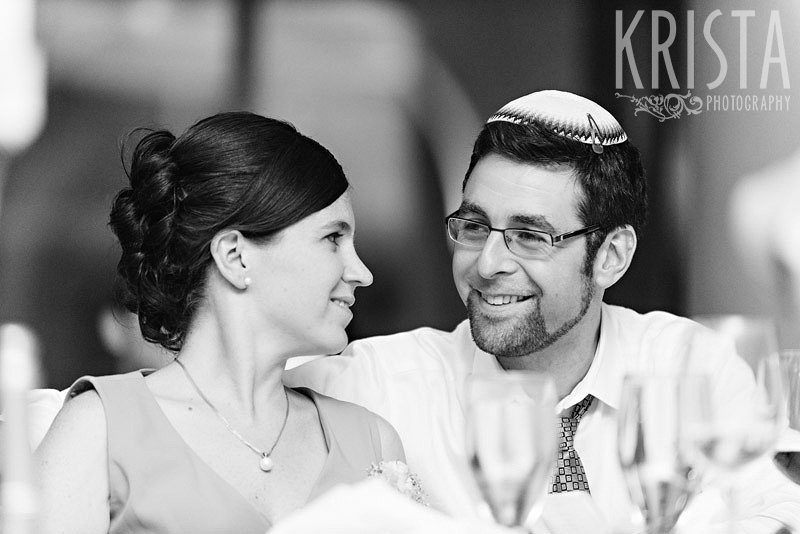 One of the issues with marriages based on love (referred to as "love marriages" in India) is the fact that people rely on fate to meet their soulmate.
Most single men and women have false hopes when it comes to falling in love. A chance meeting at a grocery store or at a friend's place, a stroke of luck that puts you in front of your future partner and getting swept off your feet are just some of the expectations.
Pick any random Bollywood movie or song and you will not find a single instance where the story or song depicts an arranged marriage!
If you are among the lucky few head over heels in love, you may believe you will effortlessly transition into a happily married life.
The reality is far from this expectation and that's why divorce rates have been increasing in western countries where arranged marriages are almost non-existent.
In arranged marriages, there is a collective decision-making process where logic and chemistry are taken into consideration.
When Rebecca met her husband for the first time (such arranged marriage first meetings are called the b'show), her goal was to find out if she liked the man who might be her future husband.
We just had a casual chit-chat. We talked about his Yeshivah, I was telling him about my time in the Seminary and we talked about his family and mine. We met to see if we clicked and did not expect to forge a deep connection. So the conversation was light and about nothing in particular.



Rebecca let her parents deal with all the other considerations that go into shortlisting matches. This is very similar to the process we are familiar with in India. The idea behind this approach is that while personal connection or chemistry matters, practical considerations are equally important. In love marriages, practical considerations may go out of the window!
According to Rebecca,
Some parents look for status or money, some for good looks or ancestry. As far as my parents were concerned, the boy had to be compatible with the girl in character and background. The girl will usually have some ideas about what kind of man she wants to marry. My focus was on marrying a kind person.
Arranged marriages are arguably a better option if you believe in the idea of planning your love life. While we have no qualms about planning our careers or education, there seems to be a reluctance in planning who we end up spending our lives with. As long as nobody is forcing you to marry a random guy or girl, arranged marriages can yield better outcomes for all parties.
---
Click here to read about the 17 advantages of arranged marriages for modern Indians.
---
#2 – Dealing with the ups and downs in marriages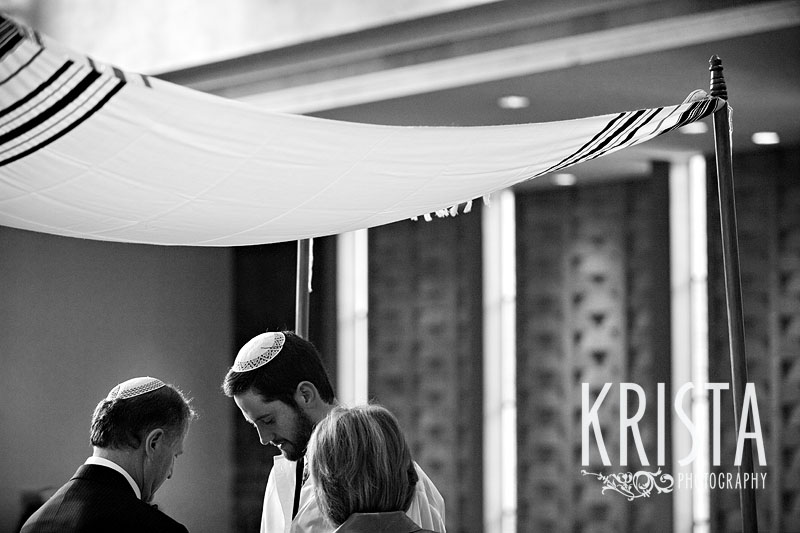 Marriages are tough. The initial euphoria of passionate love dissipates quickly. Facing life's challenges on a day to day basis is a real test of your character and that of your spouse.
When couples marry against their family's wishes, things can go south and you may not have anyone to lean on or seek help from. Since arranged marriages happen because the bride and groom decide collectively with their families, there is a defacto "insurance" that the couple can cash-in when the going gets tough.
Rebecca had to deal with many personal heart breaks after marriage.
First, she had to battle infertility. After a long and emotionally draining treatment, she was blessed with twin boys. Unfortunately, one of her sons died two months after birth. That's not all. The other child was diagnosed with autistic spectrum disorder. Luckily for Rebecca, her husband stood by her and these traumatic events brought them together.
The journey from being "strangers" to becoming soulmates was tough, but eventually, it worked out well for Rebecca and her husband.
My husband is a truly kind person and would give up everything for me. We complement each other very well. I'm laid back whereas he is uptight. I am a happy-go-lucky character while he is more serious.

The transition (to becoming soulmates) happened slowly. My husband had this feeling early in the marriage while It took me more time to feel the love and connection. Going through infertility definitely helped strengthen our bond.

It's not self-evident for tragedy to bring a couple closer because many times it has also torn couples apart. I'm so thankful that, for us, tragedies and challenges have only helped us get closer.
In Rebecca's case, her in-laws and her parents always offered support when required. In Jewish arranged marriages, the families agree to support the couple for a few years after marriage. Some of them gift apartments to their children or offer money to help them start a life as a married couple.
Rebecca's parents and in-laws pitched in with monetary help when she lived in Israel after marriage. When Rebecca and her husband bought a house in Belgium, her grandmother helped her with the down payment. Even after 19 years of marriage, her mother-in-law doesn't shy away from offering token cash gifts at every chance she gets!
---
Wondering how to stay in love for a lifetime? Click here to read what experts have to say!
---
#3 – Trusting your parents and relying on your personal judgment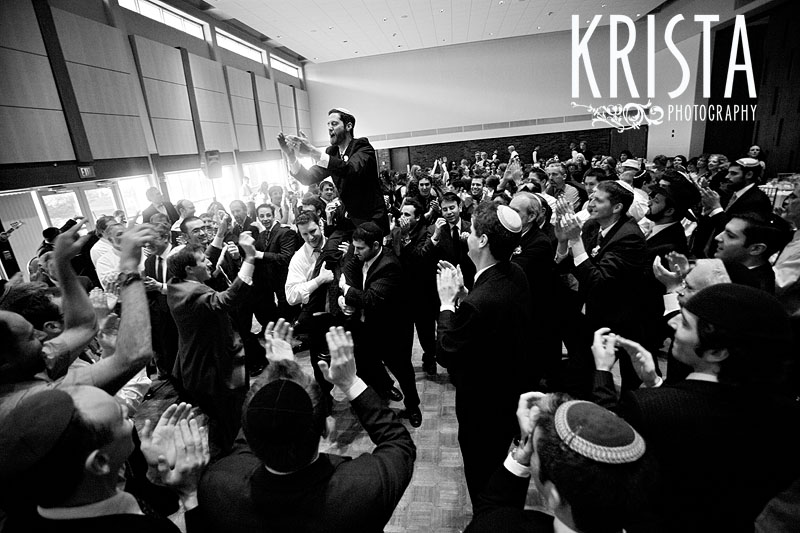 Robert Epstein, a Senior Research Psychologist at the American Institute for Behavioral Research and Technology, has studied arranged marriages among orthodox Jewish couples. Surprisingly, his findings support the case for arranged marriages as a better alternative to love marriages! According to Dr Epstein, arranged marriages are not perfect, but better than love marriages in some aspects.
In the orthodox Jewish community, parents carefully vet the prospective match for compatibility, character, family background, and reputation in the community. This practice may not be very different from dating sites where some form of compatibility (ranging from superficial to elaborate) becomes the starting point for every relationship.
Rebecca believes that there has to be a balance between trusting your parents (to line up the right people for you) and your personal judgment when choosing someone for marriage.
The benefit of arranged marriages is that the boy or the girl can leave the task of finding the first set of prospective matches to the parents and not worry about "finding" someone on their own. You should trust your parents, provided your aspirations for a partner are known to your parents.

Also, don't be afraid to say no. Sometimes the pressure to get engaged is intense. You should always be sure before saying yes.
When chemistry comes together with compatibility, marriages tend to withstand the test of time. Just like any other married couple, Rebecca has occasional tiffs with her husband. They banter about getting a divorce but it is never said with serious intent even in an argument. She accepts him the way he is and he accepts her as well.