Are you divorced and looking for a second marriage?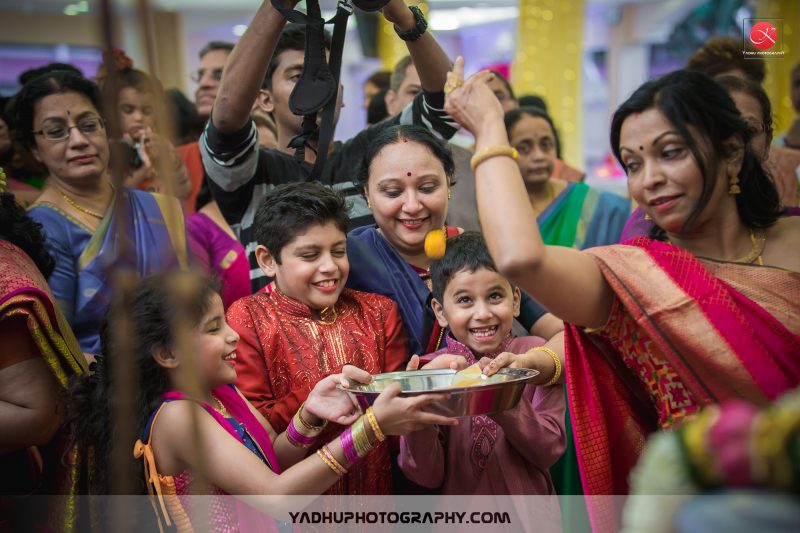 According to the study of the 2011 Indian census by Suraj Jacob, an economist, and Sreeparna Chattopadhyay, anthropologist, 1.36 million people in India or 0.24% of the married population are divorced.
As divorce rates climb steadily, it is natural that more and more divorcees are looking for second marriage.
However, finding a match is difficult, especially for divorced women.
Several studies (Aura 2008; Grover 2011; Parry 2001; Mukhopadhyay 2011; White 2013) have shown that divorcee brides have to end up compromising on the quality of matches in terms of age, economic situation, marital status, family structure of the spouse. This issue becomes even more challenging if the bride is divorced with children.
So what do you do when you have to present the fact that you are divorced or you have children from an earlier marriage?
If you a divorcee creating a matrimony profile for a second marriage, follow these four basic guidelines to improve your chances of finding your soulmate.
1. Don't hide anything!
First of all, don't hide anything and be upfront about your divorce or children from your previous marriage. While most young Indians want to marry people who were never married before, there is a growing acceptance of the idea of second marriages. Your goal should be to attract people who are open to the idea of marrying a divorcee.
2. Avoid the innocent divorcee trap
If you have noticed newspaper matrimonial ads, divorced people are always innocent. The phrase "Innocent Divorcee" has become very popular. However, we will not recommend using this phrase at all. That's because there is no reason for anyone to be so defensive about the divorce. You have decided to move on from a marriage that did not work and that's the only thing that matters.
3. Sound positive in your profile
Here is something you should definitely do after writing your profile. Read it and ask yourself this question – Does this sound positive or it's all gloom and doom? Showing positive energy in your matrimony profile is important.
Don't say, "I hate men/women who cheat or lie." or "If you don't believe in marriage, don't respond."
4. Have realistic expectations
The fact is when you are looking for a second marriage, the chances of finding someone who was never married before is slim. Some women choose to marry a divorced man because of their family's financial situation. But in most cases, you will have to be open to marrying a divorced man or woman.
If you have been through a divorce, don't insist on marrying someone who was never married!
Divorcee matrimony profiles – Samples you can copy!
We put together five different divorcee matrimonial profile samples that can inspire you to write about your yourself and your expectations for a second marriage.
Profile of a divorced bride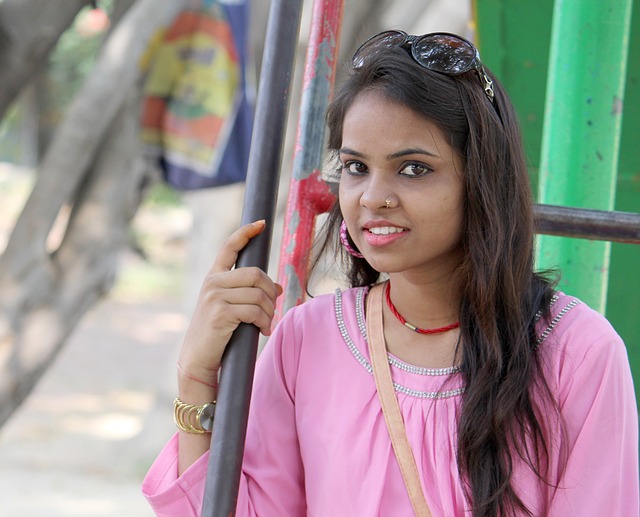 I am a 34-year-old, 5'8″ tall, software professional based out of Chennai. I have a pleasant personality and get along with people very well. I have a master's degree in computer science and I am doing very well in terms of my career. I belong to an orthodox Brahmin (Iyer) family. My father is a retired civil servant and my mother is a homemaker. I have an elder brother who is married and settled in the US.
I have a brief marriage for 4-months that ended in divorce last year. It was an arranged marriage and within a few days after marriage, I realised that we had nothing in common and decided to part ways by mutual consent. This time, I would like to make sure there is broad-based compatibility before a final decision is made.
I always look at the bright side and find a way to bounce back from every setback. I have a few close friends who have stood by me and I value their positive role in my life. I am very driven at work and have I have had a professionally rewarding career. I will be focussing on my career after marriage. However, I do believe in the work-life balance and I am adept at managing the home front. I listen to Carnatic music and play the violin occasionally. Other than that, I have a fairly straightforward, down to earth lifestyle.
The person I am looking to get married to should be professionally well placed in my age group. Preferably, I would like to find someone who is either based in Bangalore or Chennai. He should be a vegetarian with no smoking or drinking habits. Someone who is straightforward, progressive, appreciates traditions, and comfortable in his own skin will be a good match.
Divorced matrimony profile of a 40 plus woman with children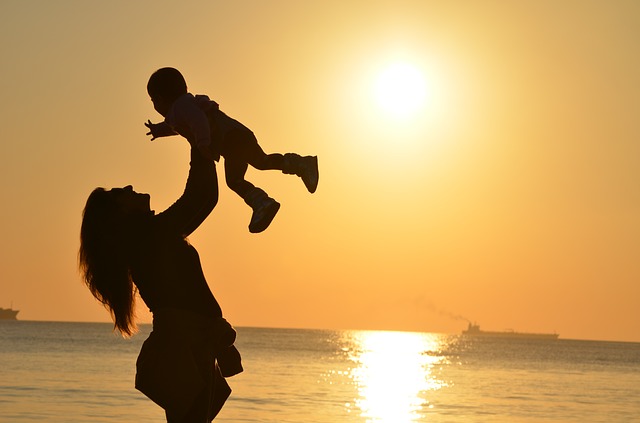 Are you a man in your early 40's looking to reset your life and enjoy the simple pleasure of boisterous family life and walking into the sunset holding hands with your soulmate? If yes, read on!
I am a 40-year-old, single parent of my adorable, 12-year-old daughter. I have seen life take unexpected turns and every time I thought there is no way out, something miraculous happened to bring back light and happiness. Having been through this roller coaster ride, I have now developed a better perspective of things and don't fuss over outcomes knowing well that it will all be OK in the end.
I have an engineering degree and was helping my father before my first marriage. However, ever since I had my daughter, I decided to become a full-time mother. I enjoy decorating my home and take on part-time home decoration projects for friends. I am an adventurous cook and have dabbled in cooking every possible cuisine out there! I have made it my point to show my daughter a new country every year and thoroughly enjoy soaking in different cultures and cuisines apart from doing all the "touristy things"! I am not a party animal and consider myself well-grounded. I don't drink or smoke.
My first marriage did not work out and I had a traumatic experience. Even though it was an arranged marriage, I was totally blindsided by what happened after the marriage and thankfully, the divorce was granted two years after my marriage. I consider my daughter to be the biggest blessing in my life. Luckily, I gained full custody of my daughter after the divorce and she has grown to be a talkative, smart and independent kid. She definitely longs to have a "normal" family and can't want to have someone she can call "dad".
I come from a liberal, Gujarati-speaking, Patel family and live in Ahmadabad. My father is a noted Industrialist and even now actively involved in running his company. I guess I have been lucky to have inherited his enthusiasm and zest for life. My mother is an active social worker and has a deep sense of responsibility towards the community. She has, with help from her small band of volunteers, transformed entire neighbourhoods through vocational training and microloans. I have two siblings and I am the eldest in the family. My brother got married recently and works with my father. My sister, who is the youngest in our family, is married and has a newborn baby boy. She lives in Bangalore.
I am looking for someone who is a single parent and willing to take the plunge again to raise a big family. He should be well settled in life and preferably based out of Ahmadabad. Ability to roll with the punches, an open heart, a big smile and a genuine person who says what he has in mind with a dose of empathy are traits that will be attractive to me. If you believe, you are the right person, be ready to meet me first and then my daughter. I look forward to meeting you.


Profile of a divorcee bride written by the father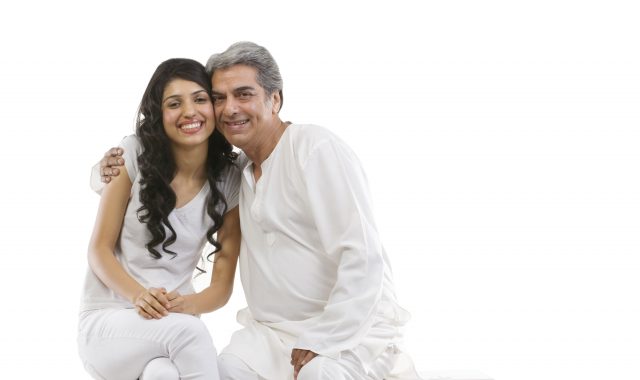 This is my daughter's profile. She is 35 year's old, successful banking professional. She grew up in Mumbai and joined ICICI bank immediately after graduating in commerce. She has risen through the ranks and is now a senior manager at the bank. She is smart, beautiful, and has a great sense of humour. Her first marriage lasted for about 18-months and she chose to end it about three years ago. She is now divorced and ready to take the plunge with the right person this time.
I am working as a senior vice president at TCS and my wife is no more. I have an elder daughter who is doing her PhD. at Stanford University in California. She is married to a Doctor and they have two kids and settled in the US.
My daughter is ambitious and has set her sights on doing well in her career. She is straightforward and always says what she thinks. We are looking for a well-settled professional based out of Mumbai. Caste is not an issue and a Hindu groom will be preferred. We don't believe in horoscope match.
If you are interested, the next step would be to have a conversation with my daughter. We want to make sure there is basic compatibility and understanding before a final decision can be made.


Profile of a Muslim groom for second marriage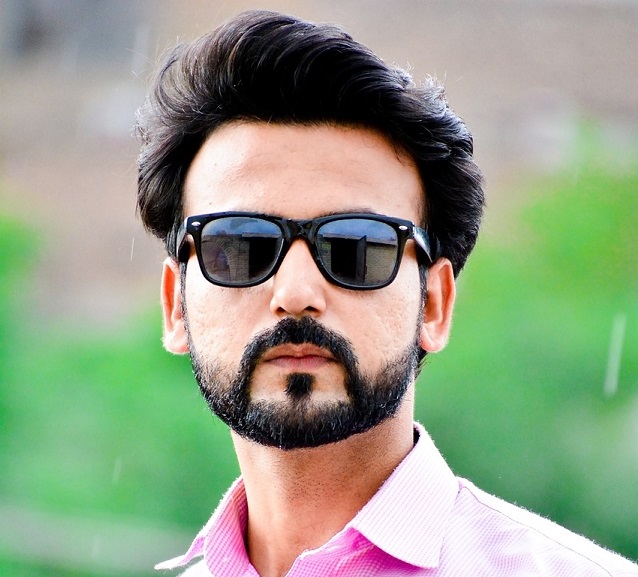 "When life gives you lemons, make lemonade."
I just love this proverb and looking back at my own life, I think I have done that precisely!
My vital stats – 40 years old, divorced, 5'10", medium build and neatly groomed. Yes, I still have hair on my head!
I come from a middle-class, Sunni family in Bangalore. Luckily for me, my parents placed a lot of emphasis on education and I ended up with an engineering degree and an MBA. A solid foundation not only in terms of formal education but also in all aspects of leading an honest life with an emphasis on integrity and compassion has allowed me to weather all the challenges that life could throw at me. I come from a moderately religious family that believes religion and rituals are strictly private business and should be seen as a means to communicate with our maker.
Looking back, my first marriage was a lesson and probably a blessing in disguise. Although it ended in a divorce, it taught me the true meaning of a soulmate and what makes or breaks a marriage. No matter how hard you try, marriage is teamwork.
I am looking for someone who has a modern outlook on life and knows what she wants from it. While I don't expect her to have a professional degree, someone with good educational background and successful career will be preferred. I live independently and my parents have a separate home. However, I am still very close to them. She should be warm, affectionate and straightforward in communicating her thoughts and I hope she will eventually form a bond with my parents as well. Religion and caste are not important.
Profile of a divorced groom with a child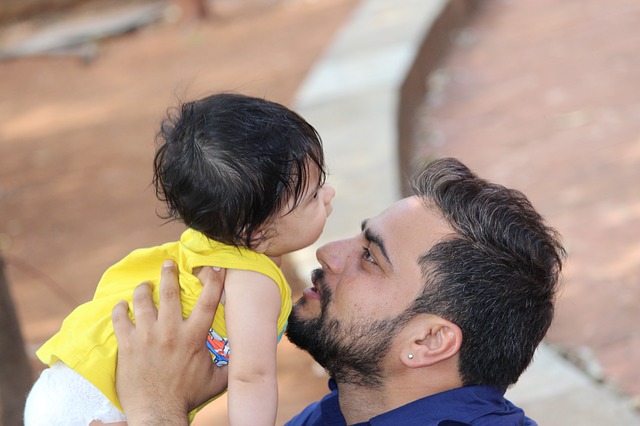 I am 35 years old and divorced father of a 1-year old baby boy. I am a successful entrepreneur based out of New Delhi and my company exports spices to several western countries. I have a bachelor's degree in Commerce from St. Stephens College and come from a Baniya family that's based in New Delhi.
My father is a retired businessman and my mother is a homemaker. I have three siblings. My elder sister is married and settled in the UK with two children, and my younger sister is also married. She lives with her son and husband in Hyderabad. My youngest sister is doing her post-graduate course in arts and lives with my parents in Delhi. We are a close-knit family.
I am passionate about growing my business and spend a lot of time at work. However, I do take time to spend time with my family. When I am free, I dabble in outdoor photography and run a personal blog to showcase my work. Other than that, I have simple tastes and believe in non-violence. I am a vegetarian and don't drink or smoke.
The person I would like to marry should be OK with the fact that I will eventually gain joint custody of my son. He is currently under the sole custody of his mother because of his age. She should be willing to move to Delhi or should be based out of Delhi. I will be happy if she can join me in my business or pursue her own career. Caste is not a consideration.
Want to create a biodata for your second marriage?
If you want to create your marriage biodata, choose from our library of hand-crafted biodata for marriage templates. Our biodata formats are designed to get you more responses.