If you are an Indian, born with a fair skin, you already have a huge advantage when compared to your relatively less fortunate brothers and sisters. Having a fair skin automatically gives you power and authority in day to day interactions with other people.
Walk into a store, you are always treated with respect and you will never be mistaken for a store employee. Here is a picture of an Indian supermarket.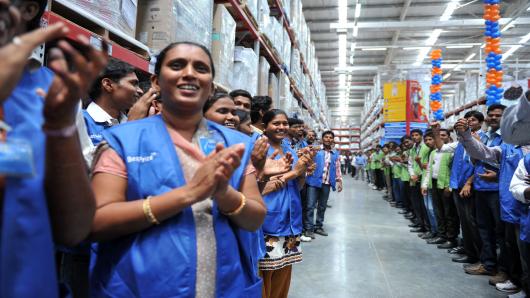 Stopped by a traffic cop for not wearing a helmet? Your skin colour can possibly dictate how the cop treats you. He will either respectfully chide you for violating the rule or abuse you.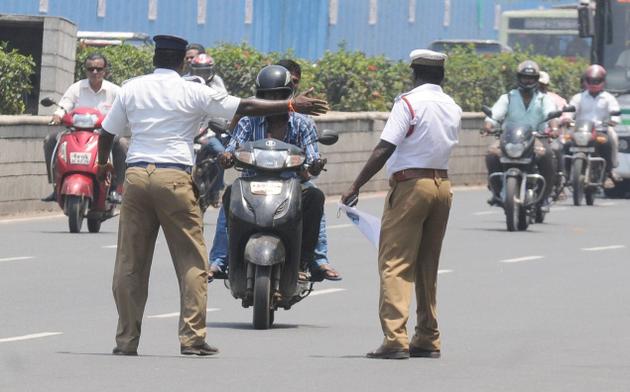 These two examples are based on anecdotes and personal experiences. A lot of us will get angry at such "generalisations". While it is true that implicit racism while being widespread, cannot be applied to everyone, here is another conclusive reason why India's obsession with fair skin is actually a major issue.
When did India's obsession with fair skin start?
To find an answer just read the book "The Customs of the Kings of India" by Ronald Latham. This book is a travelogue of the famous European explorer, Marco Polo. Here is what he had to say about India that will surprise you.
"For I assure you that the darkest man is here the most highly esteemed and considered better than others who are not so dark. Let me add that in very truth these people portray and depict their gods and their idols black and their devils white as snow."
Clearly, we Indians were wiser than Europeans. In fact, the tables were completely turned. Europeans were the torchbearers of racism and when India became a colony of Britain, we decided to embrace our "master's" values and discard what we believed in, to the dustbin of history!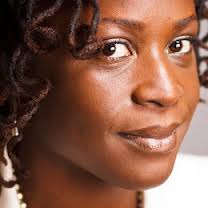 According to Yaba Blay, a psychologist and author of (1)ne Drop: Shifting the Lens on Race
---
Much of the history of European aesthetic practices is a history of whitening skin. Because of Queen Elizabeth, I's efforts to make her skin appear ghostly white, nearly transparent, extremely pale skin became known as the "Elizabethan ideal of beauty.
---
As you can see the idea of fair is beautiful traces its roots to Britain and spread like wildfire as Britain colonised India and other countries. Here is what a British soldier named Charles Gold had to say about South Indian women way back in 1806, "South Indian women of the Coromandel Coast were of small stature, have good figures, and some have such pleasing and delicate features that were it not for their complexions, they might be termed beautiful." In our quest to be seen more like our rulers, we are all guilty of falling over one another to become more anglicised and that included developing a mindset that considers fair as beautiful.
India's obsession with fair skin shines through in matrimony ads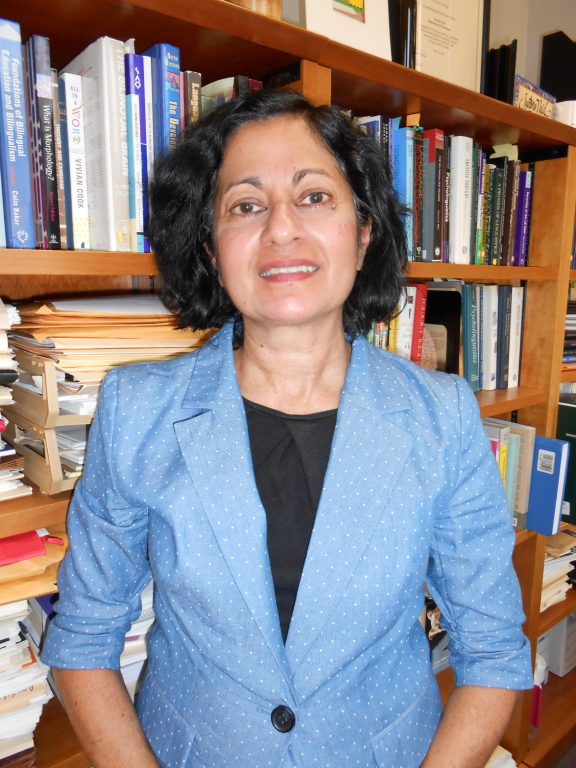 Jyotsna Vaid, professor of psychology at Texas A&M University, published a research report titled "Fair Enough – Colour and the commodification of self in Indian matrimonials." In this research, she analysed matrimonial ads placed in four magazines that are popular among non-resident Indians. These magazines included India Abroad, 1st Place Matrimonials (India and US Editions), Vivah. Matrimonial ads were randomly selected from issues spanning 1976 to 2005 to see how things have changed over a period of time.
Here are some of the key points from her study. Please note that these conclusions were based on one of the four magazines and not applicable to all magazines. This is because the format for placing ads was different in every magazine.
Fair skin is mentioned more among women
Women mentioned looks ("attractive") in 44.1% if the ads, followed by build ("slim") in 24.7%, followed by "fair complexion" in 17.2%.Only 6.7% of the ads from men mentioned "fair complexion".
US-born Indians describe themselves as having a fair skin
Among the three categories of Indians in the US based on immigration status (US-born / raised, green card holders and temporary workers), a greater percentage of US-born/raised Indians mentioned fair skin in their matrimonial ads!
Mention of "fair complexion" has increased in the most recent time frame
The research study was conducted by sampling matrimonial ads across three different time periods. The latest time frame (1996 to 2005) saw a sharp increase in the number of ads placed by women that mentioned "fair complexion".
---
In summary, Vaid concludes that "The ideology that "fair is beautiful" continue to exert an effect on the self-esteem of women who have been repeatedly reminded that if they are not fair, they cannot be beautiful."
---
Bollywood stars actively promote the fair skin obsession
The fairness cream market is big business in India. It is currently valued at Rs.3000 crores. At the forefront of promoting fairness creams are Bollywood stars. We all know the kind of power they hold over people in India. They promote everything from cell phones to shampoos. Even Jodi Logik roped in Rajnikanth and Kamal Haasan to promote its product! Let's look at the list of actors and the fairness cream brands they have promoted.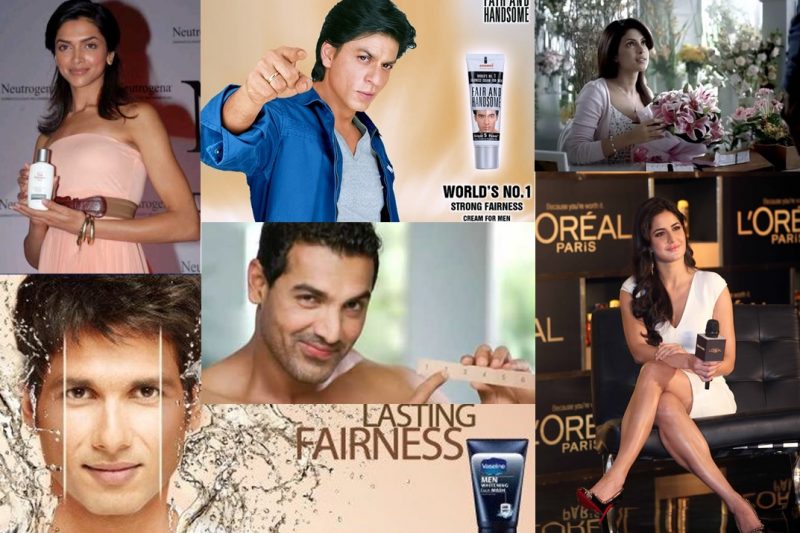 Shah Rukh Khan – Fair and Handsome, John Abraham Garnier, Priyanka Chopra – Ponds, Shahid Kapoor – Vaseline, Deepika Padukone – Neutrogena and Katrina Kaif – L'Oreal. With so much star power behind the concept of promoting fairness as a virtue that everyone should aspire for, it will take a major effort to reset the mindset or obsessiveness towards fair skin.
But not all hope is lost
The good news use is that in the face of the onslaught by movie stars, there is a growing awareness that the unnecessary obsession with fair skin is not good for us. Women and even men are worried about their skin colour especially when it's time to get married. Even dark- skinned movie stars and TV actresses are often seen sporting a heavy layer of makeup or their complexion is made lighter during post-production!
Women of Worth runs the "Dark is Beautiful" campaign to create and promote the idea that being dark is nothing to be ashamed of in a country that values fair skin. It has had big name supporters like the actress, Nandita Das. They have an active Facebook page and we encourage you to support them.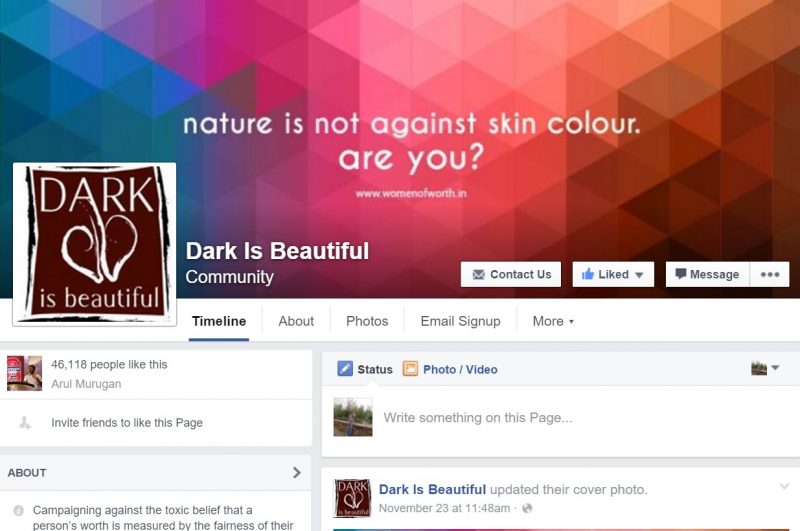 I have a dark skin and want to get married
Congratulations! You are in luck! Dark skinned people indeed can get married and can lead normal lives. Another good news is that the success of your marriage has no connection with the colour of your skin. However, one of the challenges you will probably face is being rejected because of your skin colour. Going back to Jyotsna Vaid's research, here is a sample matrimonial ad that she refers to for highlighting the impact skin colour has on a woman looking to get married. This ad was from a woman in Bombay and was published in 2002 through a matrimony magazine.
---
Though otherwise modest, I must say I am very attractive. intelligent, and caring person. I take pride in my family and upbringing and I am a very sincere. yet a fun-loving person with a very good sense of humour. I am honest, warm and affectionate, and believe in good old Indian values. I am convent educated with a broad range of interests. I am well respected and liked both at work and by my friends. A very pleasing personality and good at chores. Please reply only if you are very serious about marriage. I must tell upfront that although I am beautiful, slim and tall, I am not fair (not black either, just "saanwali").
---
This is a beautifully written profile and compares well with what we have recommended as well. However, the last line brings out her insecurity about her dark skin colour and she warns potential suitors about her skin colour!
We believe it's time to forget about your skin colour and start projecting your personality, lifestyle and interests.
We also recommend that you stay clear of men that want to marry a fair woman no matter what your skin colour is. It's time to stand up against misguided priorities – one profile at a time.
You should also read these posts
Create your FREE Jodi Logik profile and let your personality shine.